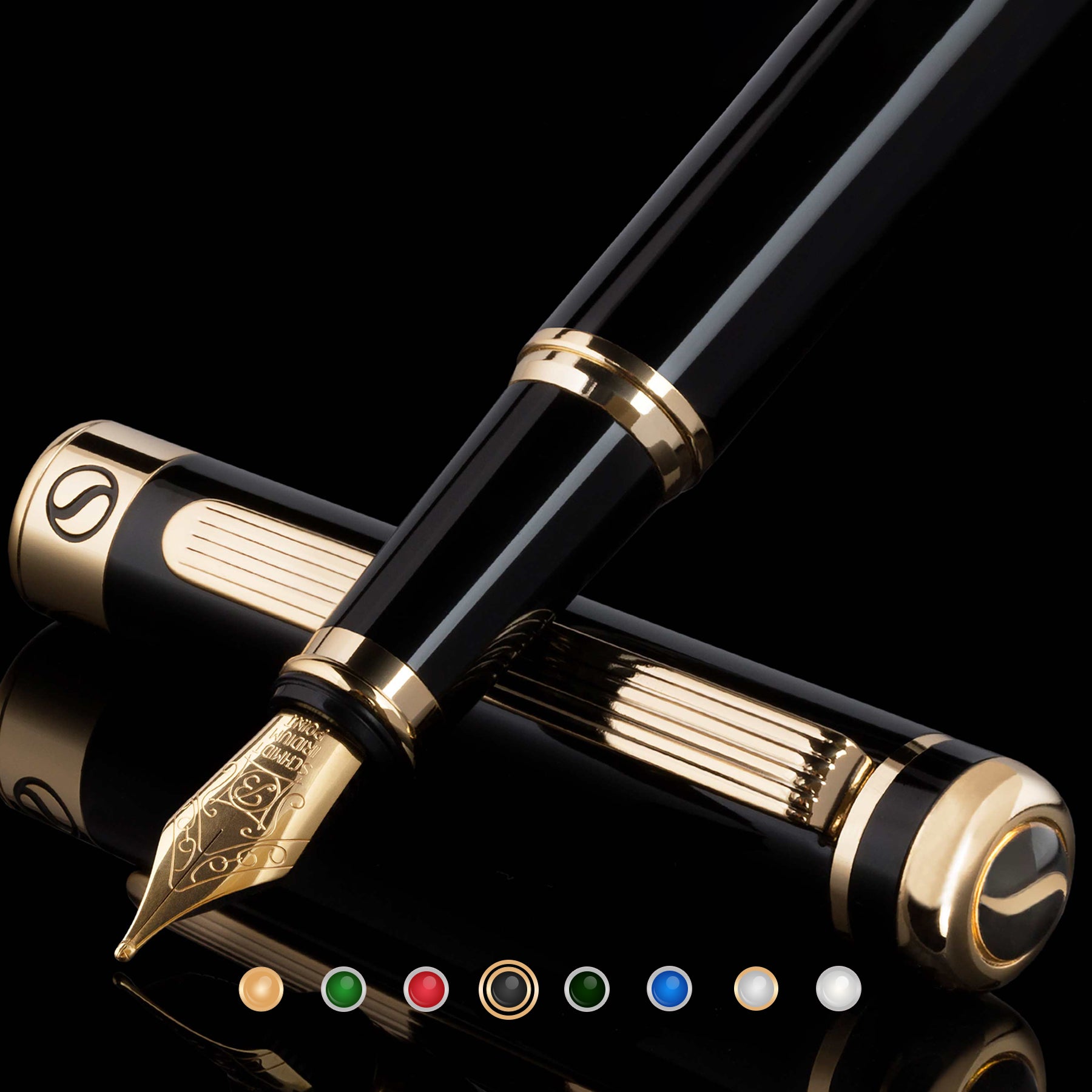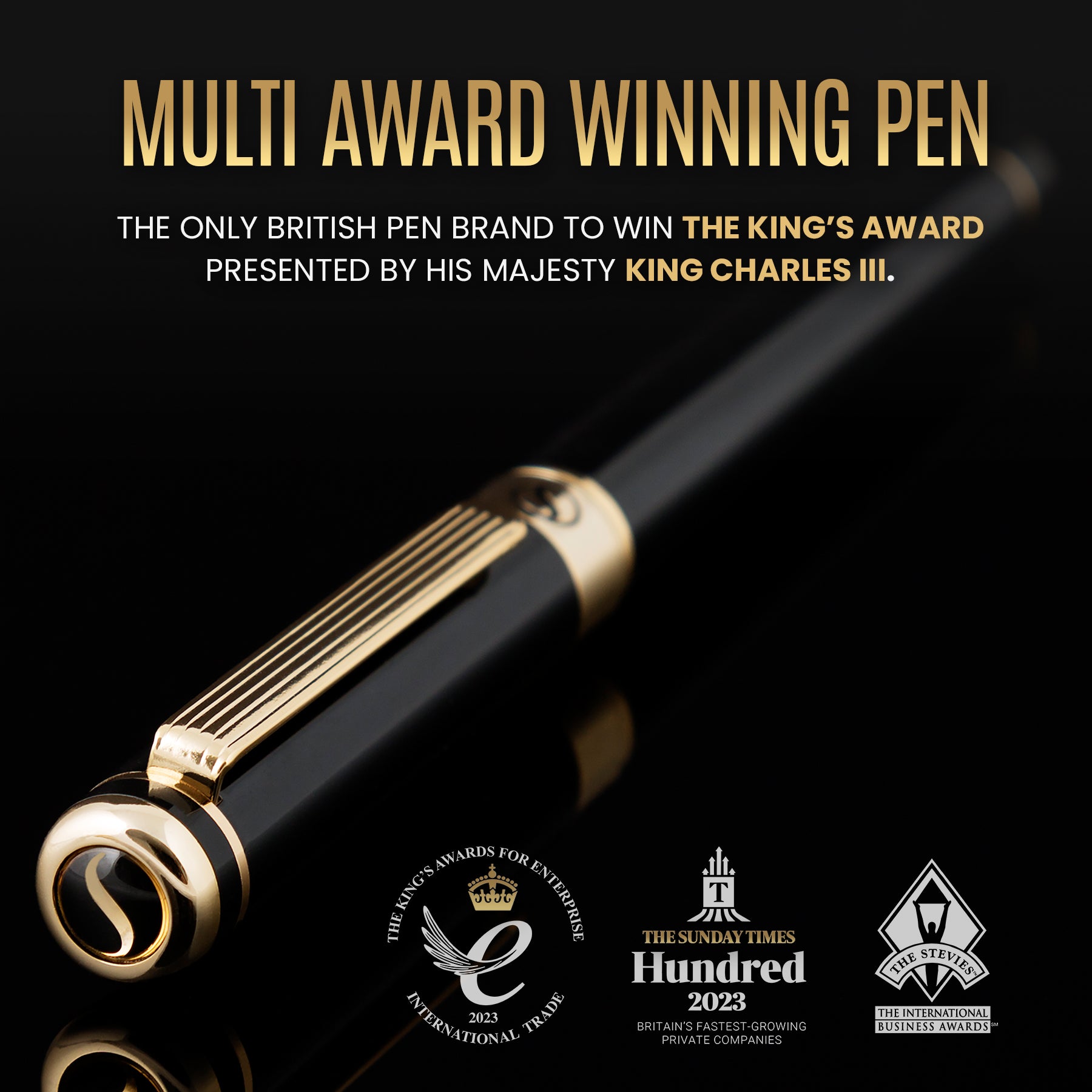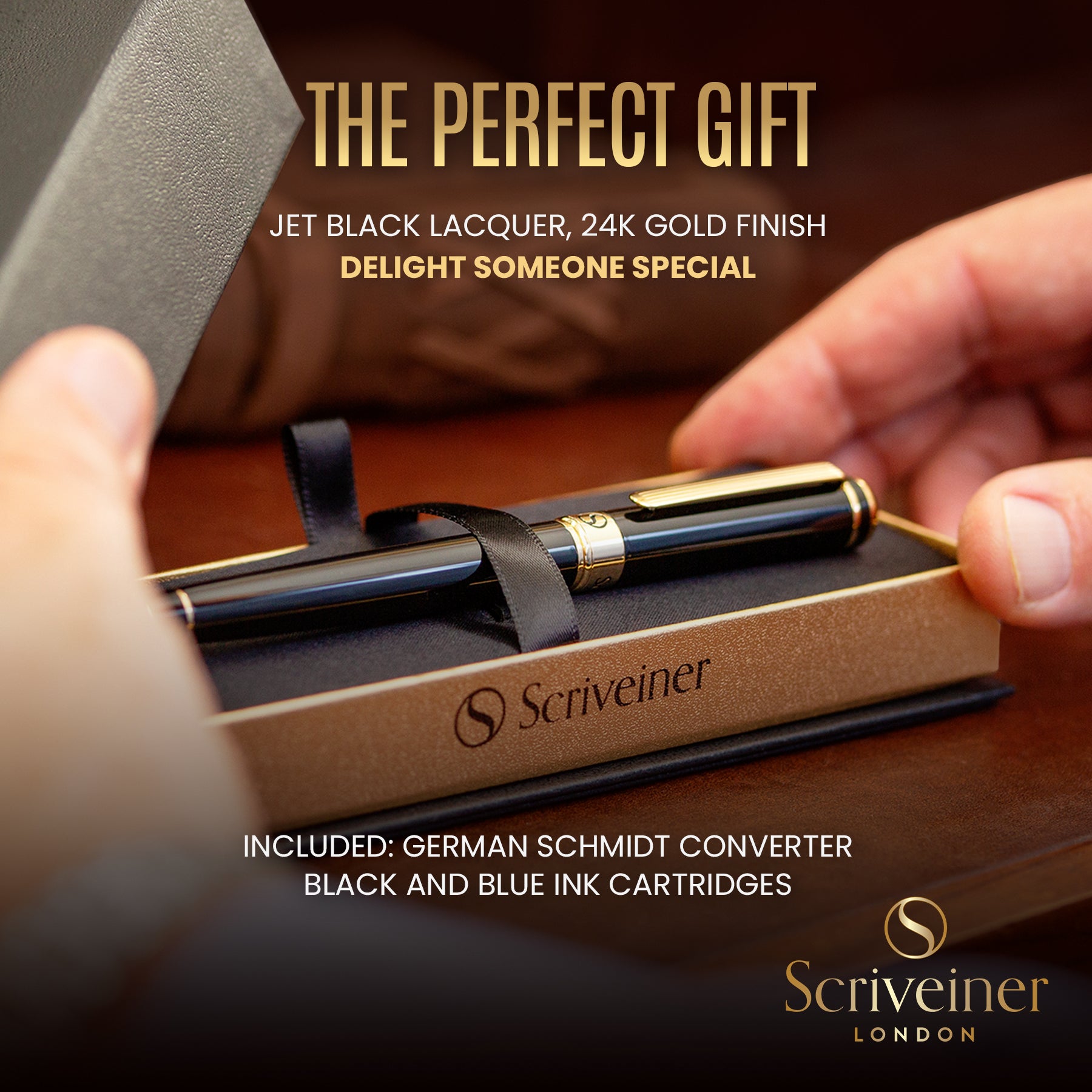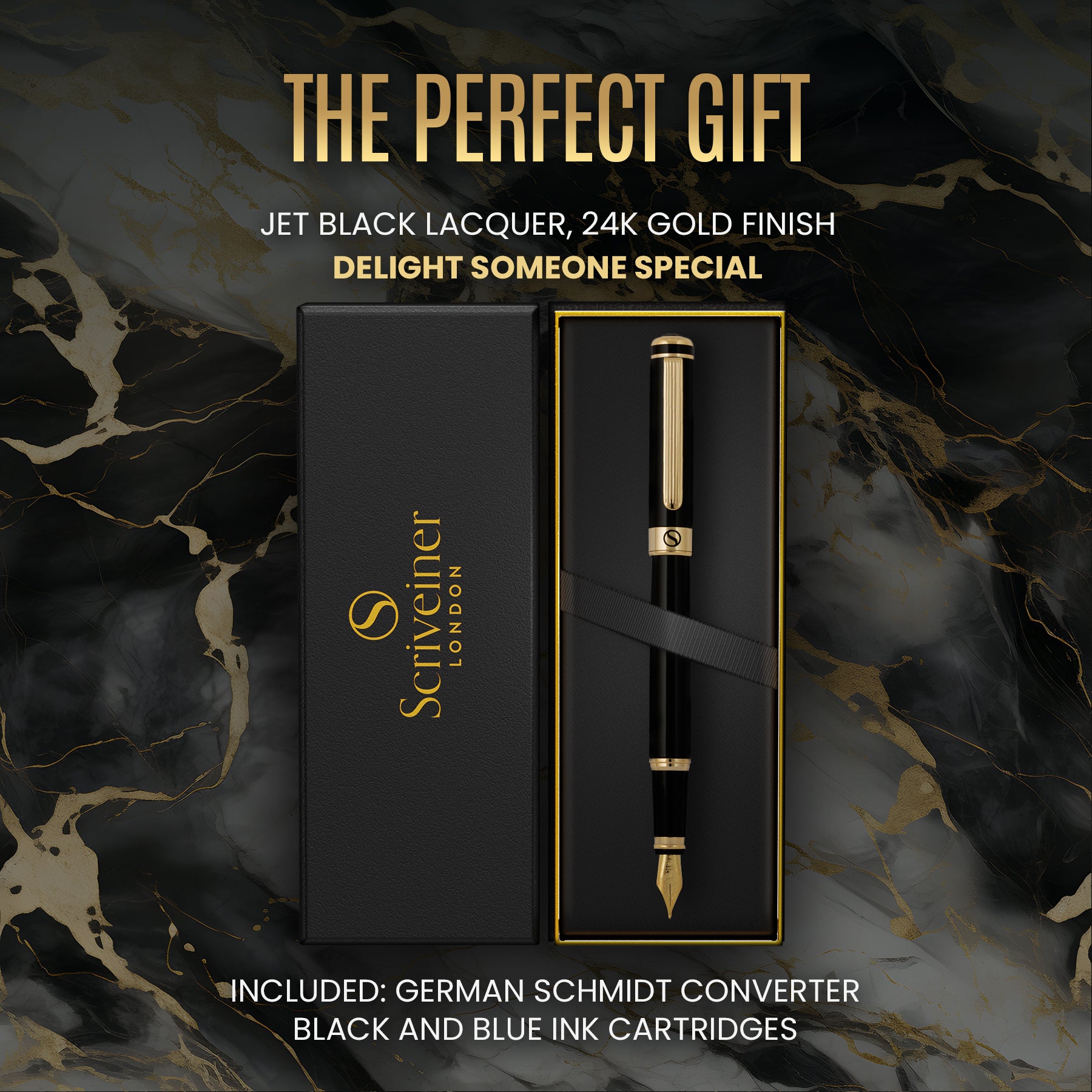 Scriveiner Classic Black Lacquer fountain Pen - Broad Nib
Sale price

$47.99 USD
Regular price
(/)
Features

Classic Black Lacquer Fountain Pen

British Design
Brass body with jet-black lacquer and 24K Gold Appointments
18k Gilded Gold nib made by Schmidt of Germany
Perfectly weighted and balanced for your writing comfort
Beautiful presentation gift box, spare refill
Dimensions

Pen Box Dimensions
175 x 67 x 45 mm

Weight
160 g
Luxury fountain Pen by Scriveiner
Beautifully crafted out of brass with a black lacquer finish and 24 karat gold appointments. The quality of craftsmanship and materials is usually to be found only in pens costing many times more. This is a pen that will impress in any environment. Whether in an executive boardroom, a coffee shop or on the road, your pen will draw admiring glances and comments.
A Superb Writing Experience
Our pens use a German Schmidt nib which has a beautiful feel and allows you to write effortlessly on any type of paper. You will appreciate the smooth writing style and our pens are perfect for beautiful calligraphy.
Exquisite Presentation Gift Box
The pen is beautifully presented and a hidden compartment underneath holds a spare refill. Whether for an anniversary, for Christmas, for a birthday or simply for yourself, whoever receives this pen will be delighted. If you are looking for the perfect gift for any occasion, look no further!
Includes:
- One fountain Pen with installed Schmidt converter
- One Presentation Gift Box
- Two spare cartridges (one black, one blue) in envelope under pen tray
- Warranty Card
Buy With Total Peace of Mind!
We are so confident that you will love your Scriveiner pen that we offer a 100% manufacturer guarantee. Simply register your purchase and you are free to return your pen within 2 years for a no questions asked replacement. And, if you return it within the first 30 days we guarantee a full refund.
So what are you waiting for? Click add to cart now to order this incredible pen!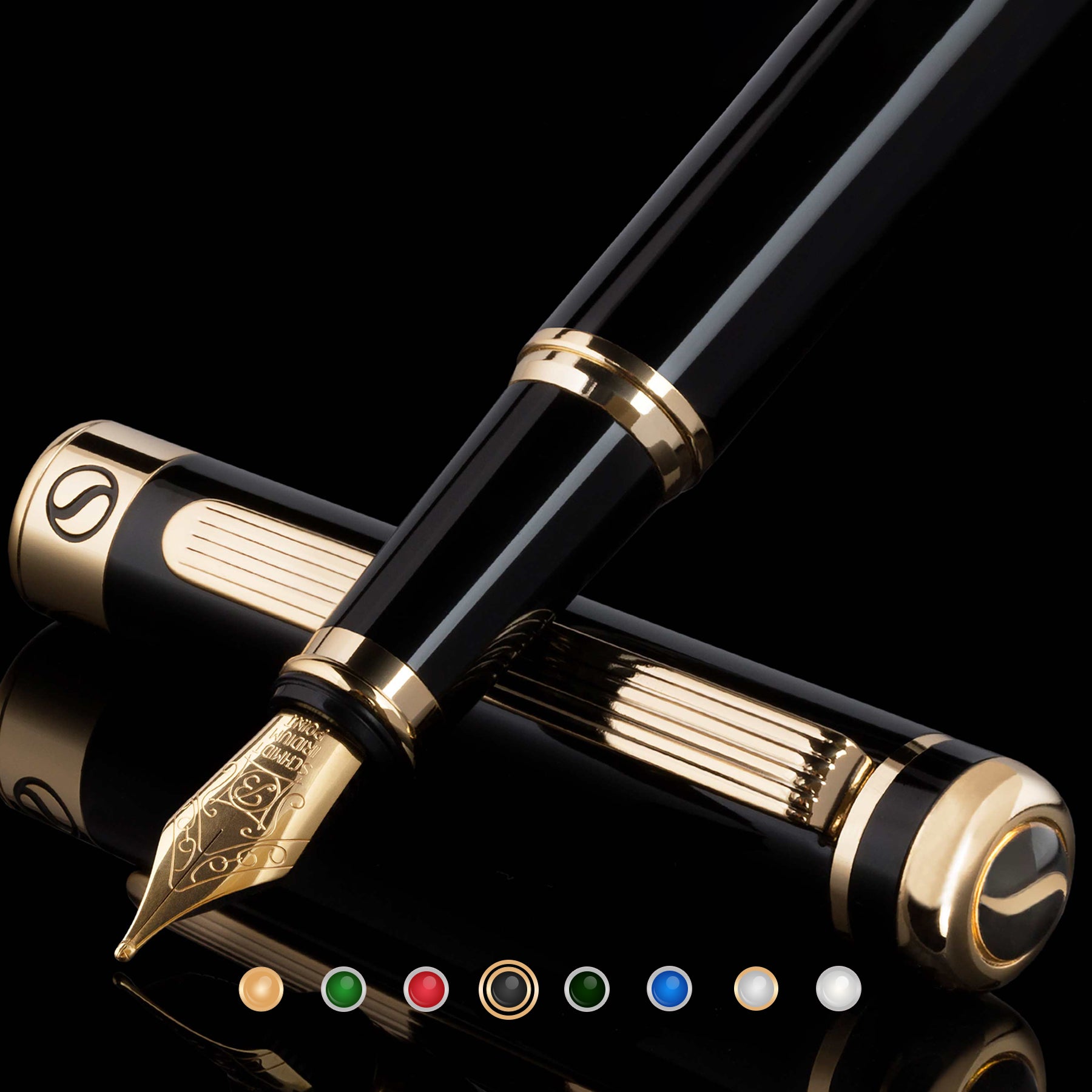 Scriveiner Classic Black Lacquer fountain Pen - Broad Nib
Sale price

$47.99 USD
Regular price
Choose options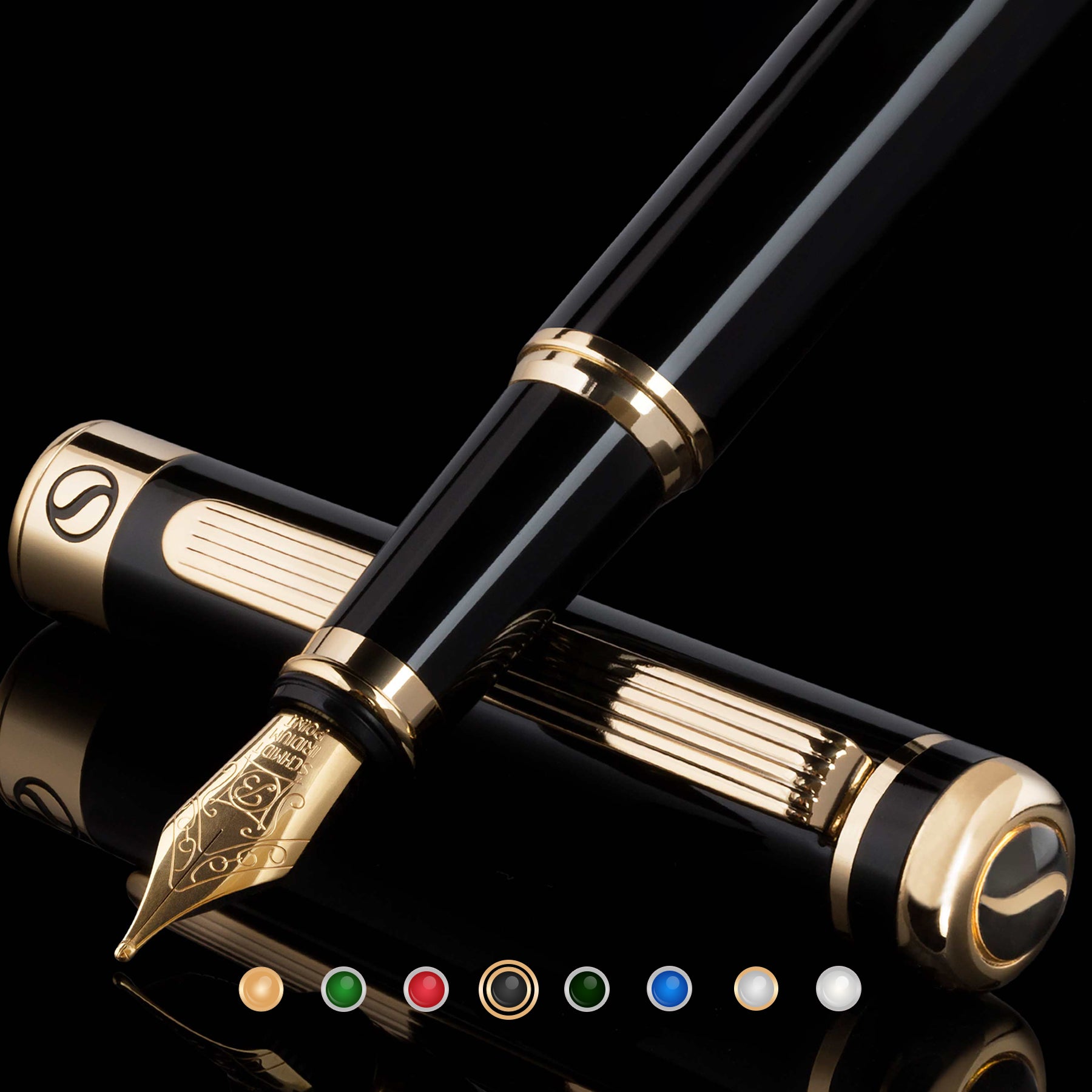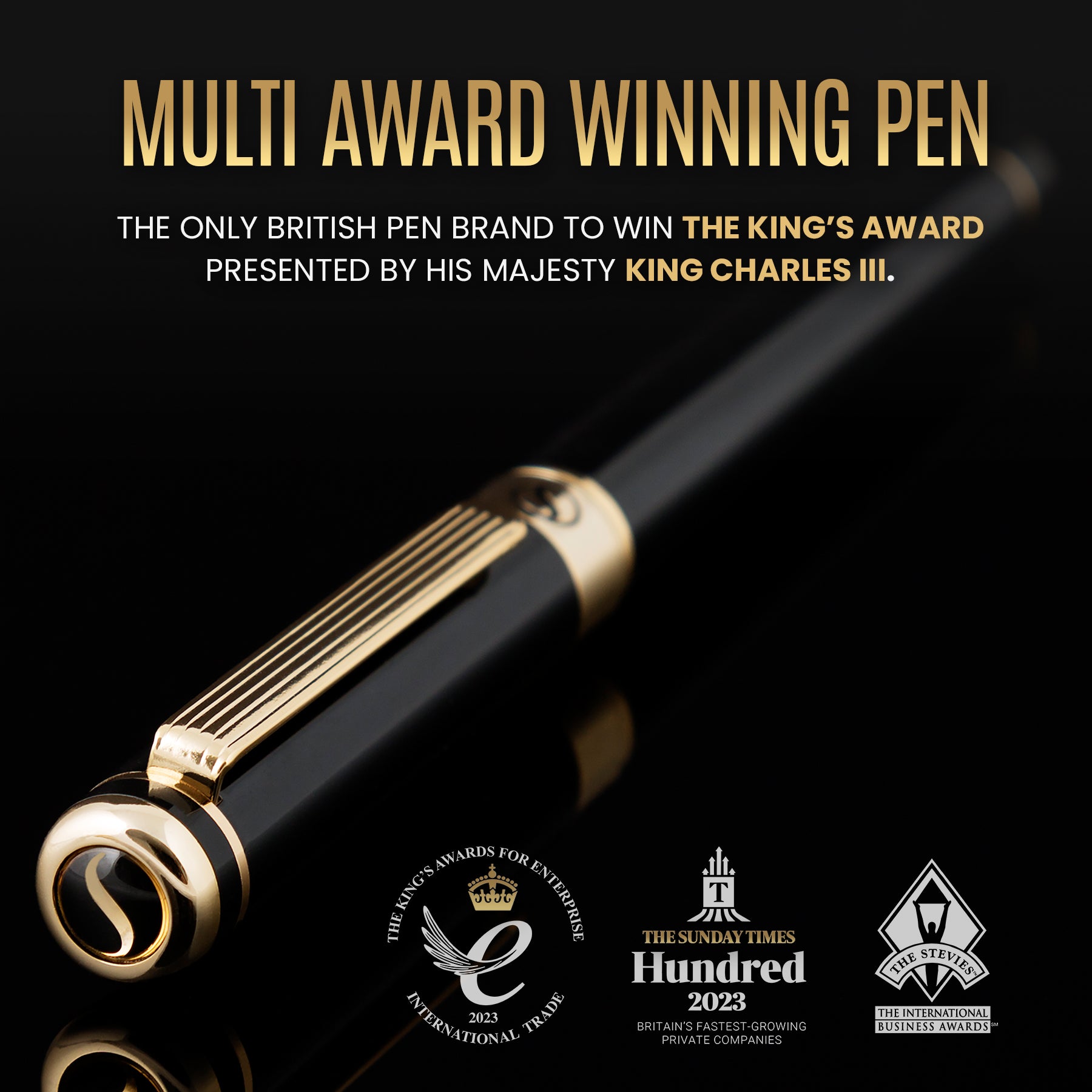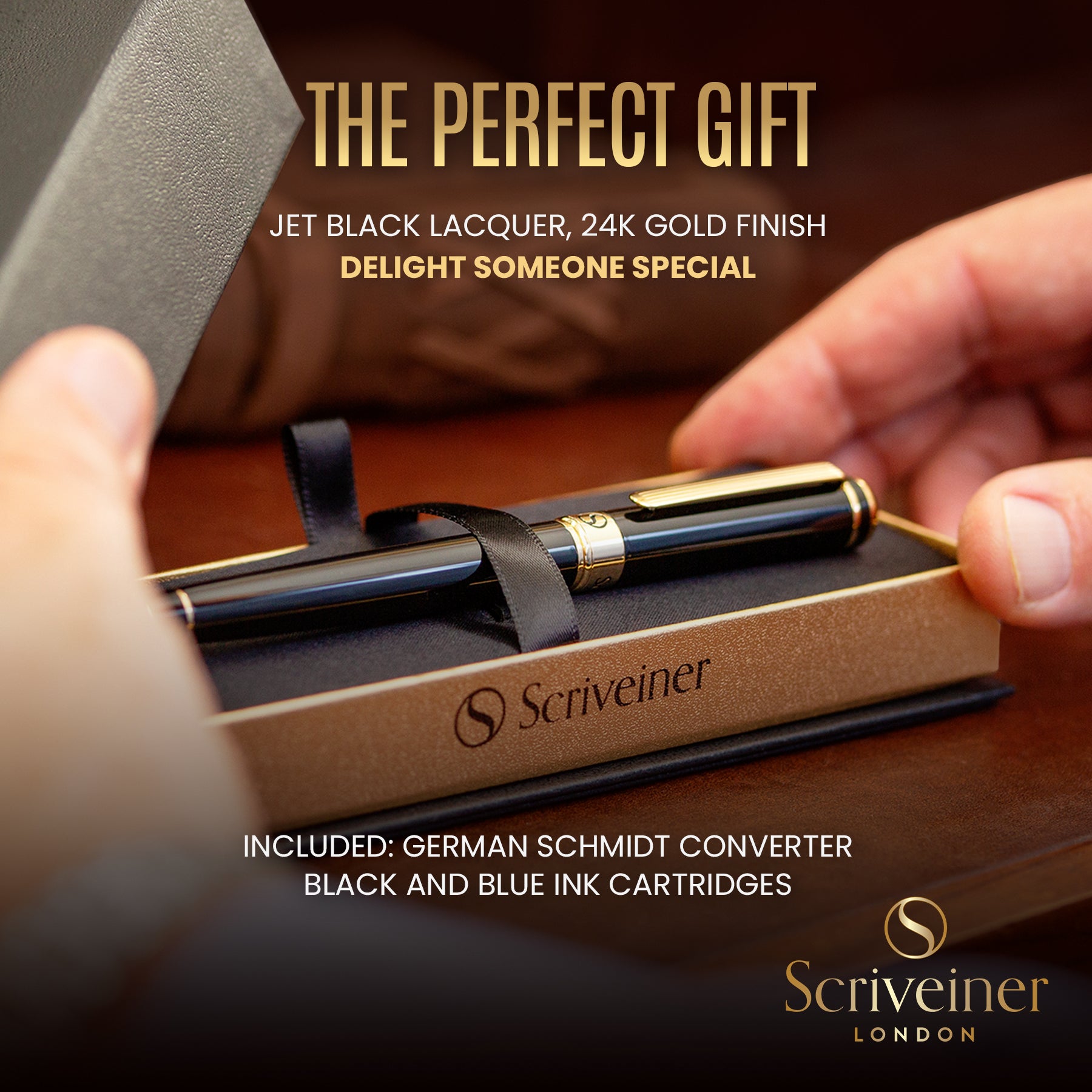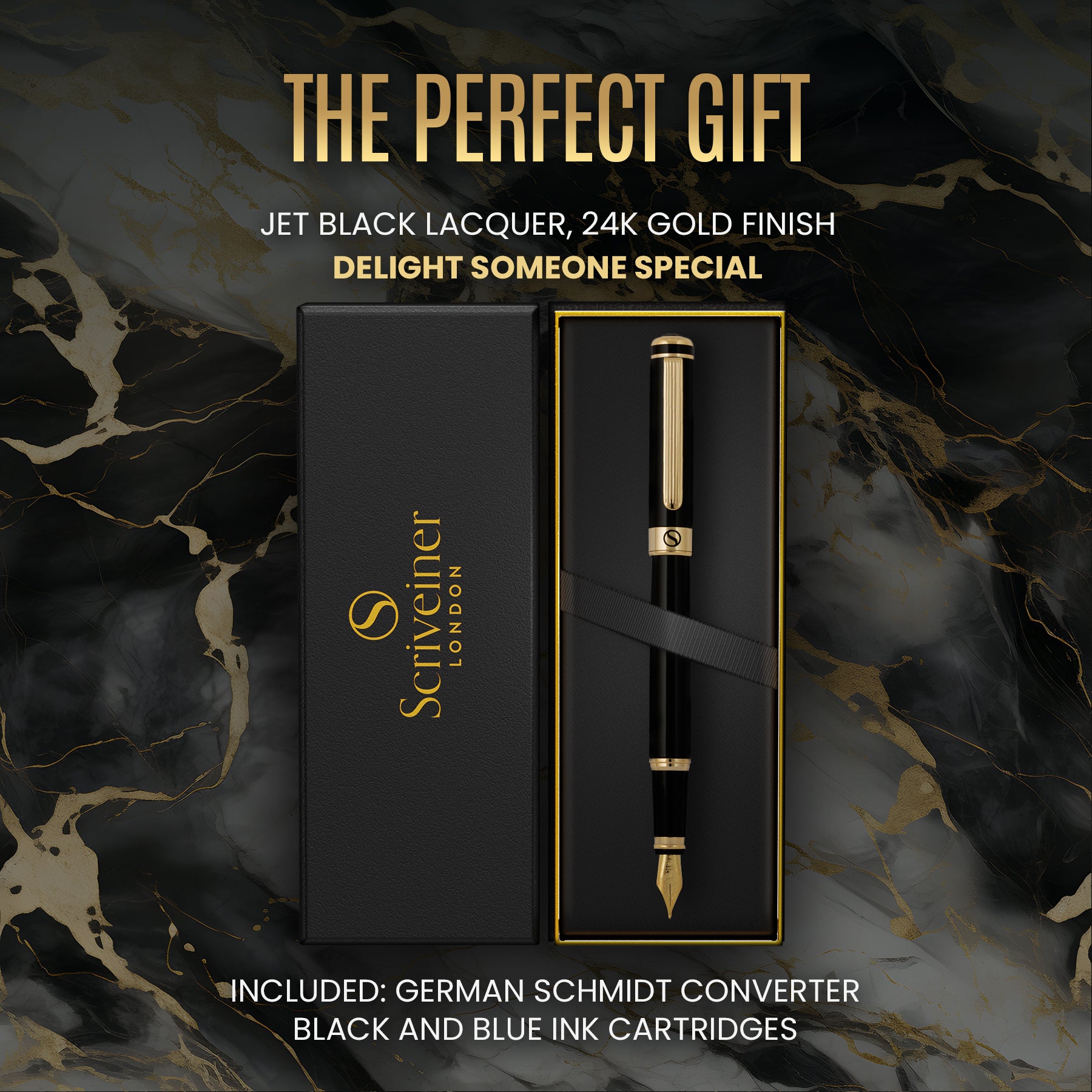 Incredible pen
I have many pens (lamy, pilot, cross, etc.) but this is by far the most comfortable to hold, smoothest, and best-looking pen I own, it was the first pen in my fountain pen collection and will always be one of my favorite pens 10/10 would recommend to anybody looking to get a great fountain pen for everyday carry.
beautiful
it was a present for my father, who collects pens and turned 96 years old. he loved it.
It writes beautifully, but it's not a broad nib
I've had a Parker Sonnet fountain pen with a medium nib for years. I thought I'd like a pen with a broad nib, but one that didn't cost the earth. From research and reading reviews, it was a coin toss between this (Scriveiner Black Lacquer Fountain Pen with a broad nib) and the Wordsworth and Black fountain pen with a broad nib.I ended up ordering them both, which is just as well as I have to return this pen. It writes beautifully and smoothly "straight from the box" but it is not a broad nib, which is why I've dropped one star. At the risk of displaying my atrocious handwriting look at the picture which shows examples from this pen's broad nib, my Parker Sonnet medium nib and the Wordsworth and Black broad nib. The nib width on the Scriveiner is almost identical to the Parker, with the Wordsworth and Black noticeably wider than both of the others. In all the pens I used Waterman Mysterious Blue bottled ink in their converters, I didn't use any cartridges.I haven't been able to find out the nib widths for the Wordsworth and Black, but a very helpful lady at Scriveiner told me that the Schmidt FH241 nib widths for their pens are:-Extra Fine - approx 0.35mmFine - approx 0.5mmMedium - approx 0.6mmBroad - approx 0.7mmAs you can see there is only 0.1mm difference between the Fine and Medium, and between the Medium and BroadI shall be returning this "broad" nib pen as soon as I've cleaned it because it's not what I wanted, but it writes so well and looks so good that I'm going to order another with a Fine nib, and if that nib is too similar to my Parker then I know where I can buy an extra fine nib.In short, if you're looking for a value-for-money fountain pen that writes beautifully smoothly without costing Mont Blanc prices your choices are a Scriveiner or a Wordsworth and Black. Just be aware that the Scriveiner broad nib is closer to a medium.
" I HAD RATHER HOPED . . . . . "
Overall a nice pen but I had hoped the nib would be a little broader than it turned out to be and that the cap could be posted; otherwise it would have been five stars.